Thursday 12th May 2022 @ 6pm
Please visit your Members Area to join the Q&A.
TODD THALER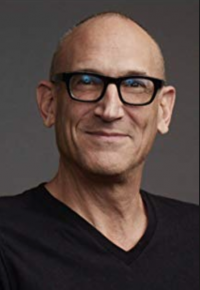 Todd joins Film Buddy live from New York City on the 15th December at 7pm GMT.
Todd has cast numerous feature films including RUNNING ON EMPTY with River Phoenix, THE PROFESSIONAL with Natalie Portman, LITTLE CHILDREN with Kate Winslett and POLLOCK with Ed Harris and Oscar-winner Marcia Gay Harden.
Todd Thaler's credits as a Casting Director date back to 1986, but he started as a Production Assistant for Rollins, Joffe, Morra & Brezner, a company known for producing the films of Woody Allen, and managing the careers of such clients as Robin Williams, David Letterman and Billy Crystal.  Soon after, he was assigned the position of Extras Casting Director, something he did on 14 of Mr. Allen's films, while establishing his own casting company.
In addition to private acting coaching, he also teaches at NYU/Tisch's New Studio on Broadway, The Stella Adler School, and the Atlantic Theatre Acting School.  Todd was active in the successful effort to unionize Casting Directors with the International Brotherhood of Teamsters.